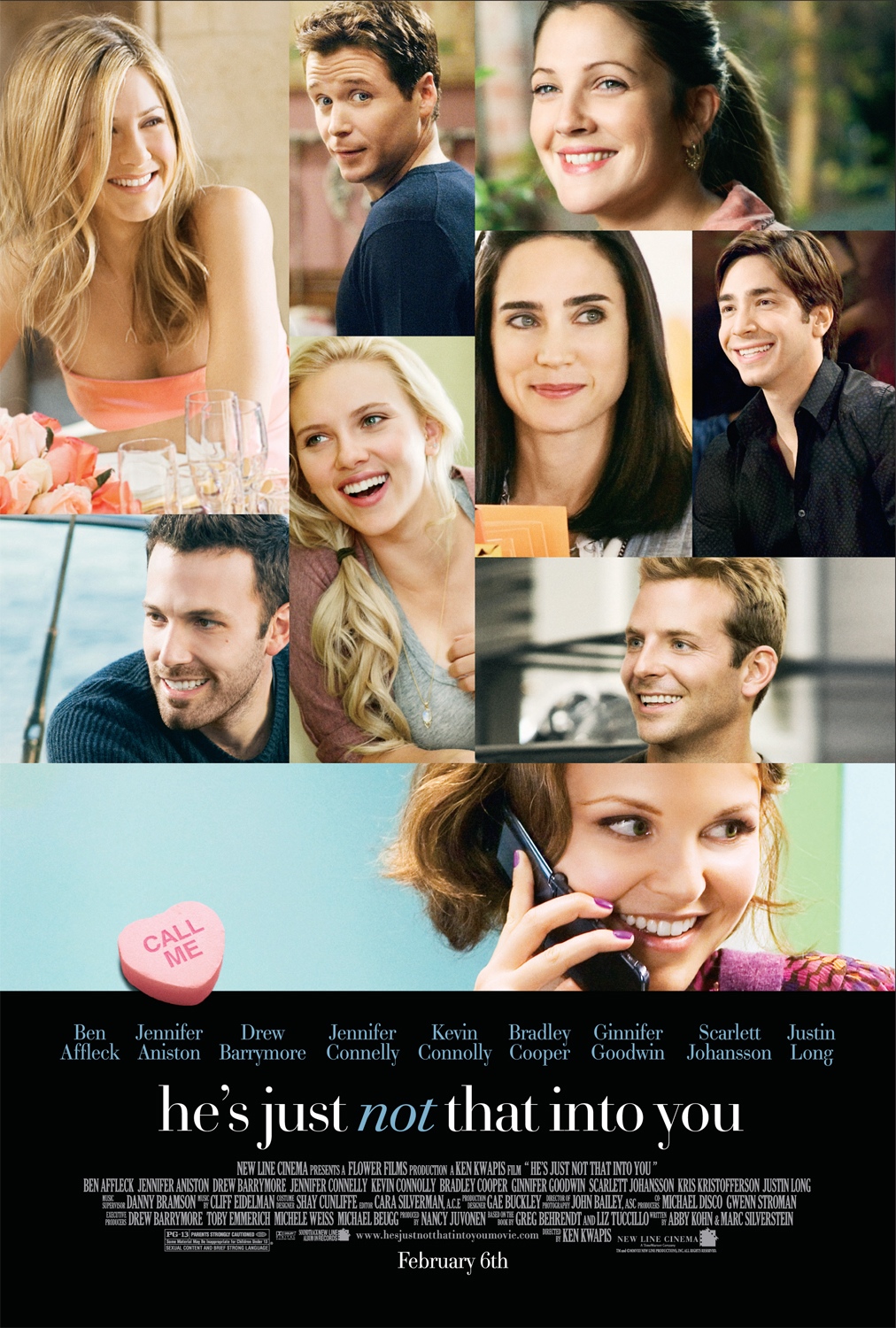 I have been been a Drew Barrymore fan and not just as an actor but also as a producer.
Ginnifer Goodwin - Justin long
Scarlett Johansson - Bradley Cooper - Jennifer Connelly
Ben Affleck - Jennifer Aniston
Donnie Darko is one of my fav. So was expecting a good movie from her again. Also the movie has a good if not great cast especially the female cast, very attractive. I have seen Scarlett Johansson's 3 movie and last one was "Vicky, christina barcelona" , good movie to watch. So to make it short, i wanted to see the movie as soon as i saw the trailors of this movie.
I waited for the DVD to be released and then rented and watched it.
The good things about this movie is obviously the story and how well the all the different stories are been weaved into one big one. I loved Scarlett in the movie, also Justin long and Ginnifer Goodwin. Also i loved the characters, probably i won't remember the name of the actor who played the character but i'll remember the characters for long time like Gigi, Bradley Cooper to mention. Also I liked the love stories which were the part of this movie. My fav was Scarlett Johansson - Bradley Cooper - Jennifer Connelly. I liked Drew also and the comparision she makes between what the mess online dating system is and how convenient the offline dating is? One more good thing about the movie is that the screen space was distributed very intelligently. The character i wanted to watch were given much space or time on the screen.
One bad thing you can say about the movie is that, we have seen a lot of date movies. I Know the stories can be very different but still it gives you a De ja Vu kind of feeling.
6/10 Stars