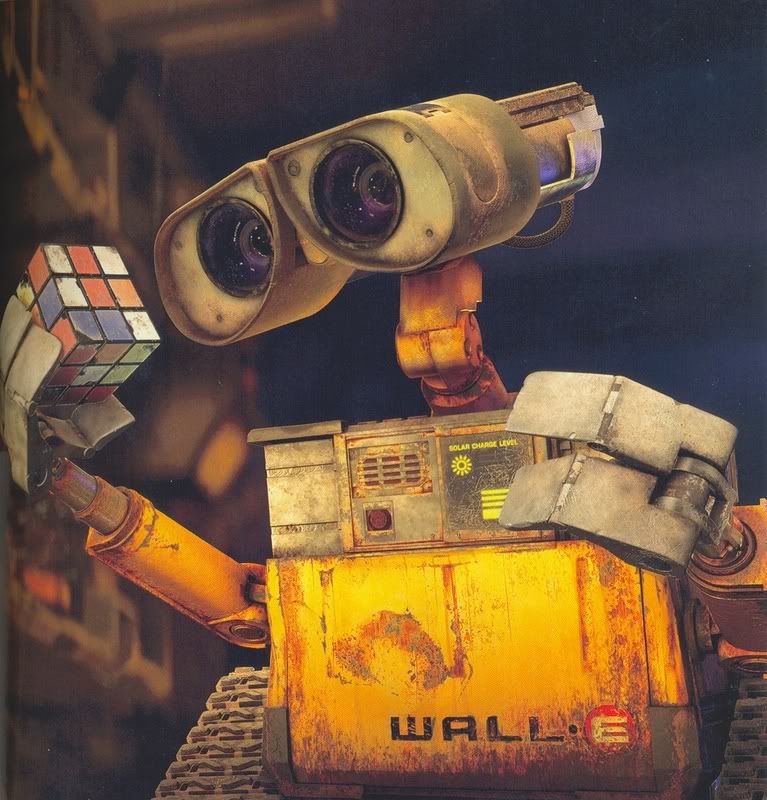 Man PIXAR production people are like magicians. They way they put life into their characters, with especially that extraordinary expressions, is awesome, out of this world. I would like to suggest all the people who will be reading this post to not miss even a single PIXAR movie. Go ahead and watch their entire movie collection because their movie is not just about presenting the best animations but also putting forward simple yet extraordinary stories on the screen. PIXAR has a great history and any one can easily predict, now, that PIXAR do have a great future ahead.
There is everything prefect about the movie WALL-E. A really well weaved story and also would like to mention the way these people produce a movie, I found small little which, may be, one won't notice in a movie and all those small things were so perfect. Everything was exactly where it should be. Small jokes, those little one's which brings a smile on your face.
A must watch movie. PIXAR carries the tradition on with Wall-E.
9/10 Stars