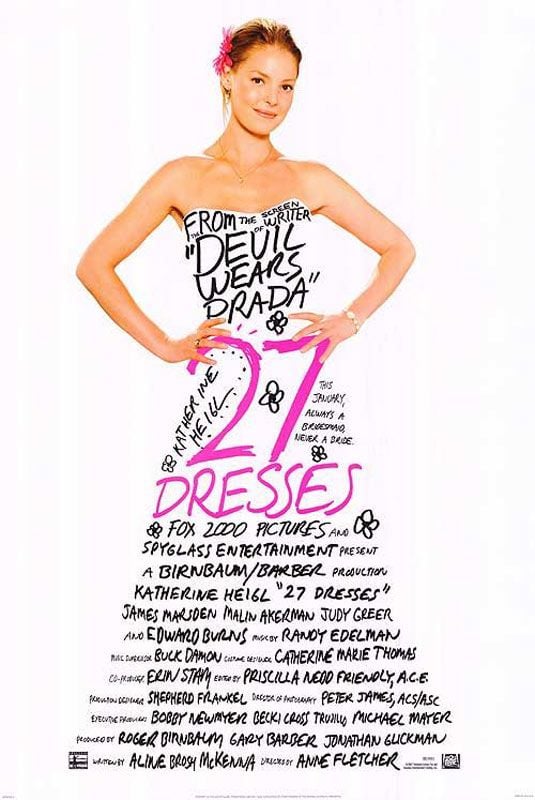 When I saw the promos saying "she is the new Bridget Jones", I got excited cause I'm a Rene fan and loved the "Bridget jones diary" movie. When I heard some good comments about this movie I was certain too watch this movie first day first show in India.
Ultimately I got the tickets and saw this movie. When I saw this movie couldn't restrict my self from comparing both movies and also Kathrine to Renne. Katherine was very good in the movie and the character she plays felt so real as if I know somebody like her. The movie is very well observed.
This was the first Katherine Heigl movie I have seen. I was very impressed and would like to see more of her in the upcoming years. James Marsden was quite good too. Have seen a few of his movie like the X- Men series and found a new side of his or a new dimension of his talent.
Well there nothing bad about the movie. Surely a one time watch able and many people may like it too. Especially the part when jane shows off her 27 wedding dresses to Kevin, that scene is the best of the movie.
Enjoy this movie.
6/10