I may, no i should,
Twilight - New Moon
was one of the
most anticipated movies
of this
year
and let me
guarantee
you that this was
not
a
disappointment
.
Although
,
some
of the
year's
most anticipated movies
were
not
upto the
level
like......
2012 or GI Joe etc
. But, this is not about them.....this is about
The Twilight Saga: New Moon.
I'm not a fan of horror movies cause i always thought of them as lame and stupid. You can say that i scared of them but seriously i find them very lame and stupid, still. And being Vampires the main plot of this movie, i was quite ignorant to watch this movie but then i heard about the book which is a romantic book and then i was kind of intested and amazed to watch a love story of human girl and vampire guy.
Note:- Spoilers ahead.

Ok, the movie is about the vampire's and we all know how much they love sucking on to the human blood. But this movie is about a vampire, mind it, he is a vegetarian Vampire.
Taylor Lautner
playing Jacob Black belongs to the family of vampire's who peace with the human race and they don't kill the human for blood. They call themselves the vegetarian family. They only kill the animals and drink their blood. So, Jocab meets a girl in the college named
Bella Swan
played by
Kristen Stewart
and some incidents happens when he saved her life and which leads to the love story. So, here starts a love story.
But
the
delima
of the love story is that
Jocab
and
Bella can't get physical in their relationship
because that may
lead
to
Jacob
killing
Bella
cause for the
blood
. Then
another twist
comes into the story when some of the non-vegetarian
vampires targets Bella
and
wants
to
kill
her. Then comes the
rivalary
and how
Jacob protects bella
from these
bad vampires
. I'm
not exposing
the
end
here. So go watch this movie.
Best things
I'm a
fan
of
romantic movies
that's why my favorite actoresses are Meg Ryan, Drew Barrymore, Keira Knightly, Scarlett Johansson etc. This movie has romance or love story as the basic plot and that's what attracted me to this movie.
I loved the love story here. The scenes where
Jacob
and
Bella
are just sitting or lying together and talking or staring at each other
. I love these kind of things.
I would give a full
thumbs up
to the
director
of the movie
Chris Weitz
for
making
a
good movie
. I always say its not easy to direct a movie. There are many points where
Chris's
good work shows.
Especially, when a director makes a movie out of book
. Its not easy to match the level of the book has already created but in this case I'd say "
Job, well done
" .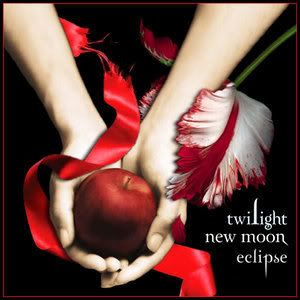 Bad Things
People
going into the theaters
expecting
a
Vampire movie
,
won't like it
.
People
who are going in
waiting
for
horror movie
.....will be
disapointed
to see a love story or
chic flick
.
At some level, i also
didn't find
the
chemistry between
the
couple
. I mean
romantic movies should have
couples
who just click, who have
amazing chemistry
between them which should show on the screen examples .....
Meg Ryan and Tom Hanks, Adam Sandler and Drew Barrymore etc
. This is
one
of the
places
the
movie
may
fall
.
I don't want to say anything more cause i want you people to like the movie. So, go ahead and watch it.
7/10 Stars
myLot User Profile